Metz Construction's Mike Metzler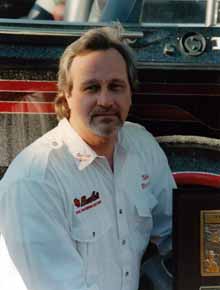 I started building houses for Jim Walter Homes in 1970 at the young age of 16. Through my teens and early 20's, I would occasionally work brief stints away from the building trades, but always ended up back in the field I was best suited for.
From 1991 through 2000 I scaled back METZ Remodeling & Home Improvement in order to compete as a full time touring pro on the Bassmaster Tournament Trail. My fishing career reached it's peak on December 8, 1997, when I won the Texas Bassmaster Invitational on Sam Rayburn Lake. I would again like to thank Mercury Marine and BassCat Boats for their sponsorship and support during the years I competed nationally. (Click on the picture to learn more about my tournament fishing career.)
The last few years my focus has been on family, my beautiful wife Sally and lovely daughter Amy, as well as on remodeling and renovations in the Birmingham area with METZ Remodeling & Home Improvement. Dreams of fishing glory will have to wait until my retirement.
Please visit my other website The Colors of Bagley's to learn a little about my favorite hand crafted lures.
Metz Construction's Bruce Metzler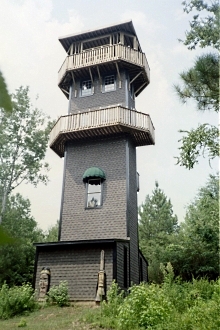 Bruce started working full time with METZ Remodeling & Home Improvement in 1984. During the 1990's (when my fishing career was in full swing) Bruce was often asked to take charge of completing many of the demanding jobs we had contracted. In particular, the complete exterior renovation featured on this website was mostly "his baby".
Pictures of what has been Bruce's hobby over the last few years have proven to be quite interesting to many of our customers. While most guys enjoy hobbies like fishing, hunting, or playing golf on the weekends, Bruce would rather go to South Alabama and work on this seven story tower. With only sporadic help from hired labor (just about anyone he could talk into giving up their weekend) Bruce has singlehandedly created this awesome landmark in Marion County, which will one day be his home.
Bruce has two beautiful daughters, Stephanie and Melissa, and can often be seen walking his new canine companion, Pearl.