METZ Remodeling & Home Improvement of Birmingham AL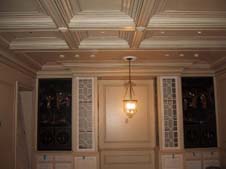 Locally based in the Birmingham metro area, METZ Remodeling & Home Improvement has remodeled and performed home improvements and repairs on the finest homes in and around the Birmingham/Over The Mountain area since 1978. Through the years the company has been centered around the combined experience and skills of brothers Mike and Bruce Metzler in tandem with some of the finest sub-contractors in the business. Mike Metzler is licensed through the State of Alabama Homebuilders Licensure Board.
With over thirty five years in the building trades, we have been involved in a variety of remodeling projects, large and small, residential and commercial, in the Birmingham, Forest Park, and Hoover areas as well as in the surrounding "Over The Mountain" cities of Mountain Brook, Homewood, and Vestavia, . Home improvement, with a focus on kitchen, bathroom, and basement remodeling, including overall home repairs and maintenance, is our strength. We are especially skilled at renovating the historic homes in the oldest sections of our metro area and always pay special attention to designing any new work to match the original. I would also consider our handyman services, deck building, and house painting second to no one.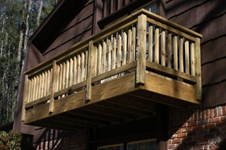 We have intentionally kept the company small to allow us to provide the highest quality workmen, and craftsmanship, for our valued customers. However, we can put together a sizable work force to accommodate larger projects and tight deadlines as needed. You can count on METZ Remodeling & Home Improvement standing behind our work with a 3 year warranty on all workmanship.
Take the time to navigate our site to learn a little more about the wide range of services we provide. The photos on these pages represent only a small portion of the work we have done over the years. Many of these pictures were taken with a phone camera which cannot accurately portray the exceptional standard of workmanship with attention to detail our customers have come to expect.
If you would like to see the quality of our work firsthand, in a public location, Dick's Sporting Goods is located in the Brook Highland Mall on Hwy 280, and The Melting Pot is only a mile or so further south in the Lee Branch mall. METZ Remodeling & Home Improvement installed the complete millworks packages, hung all interior and exterior metal and wood doors, and installed all bathroom fixtures and partitions in both locations. If you can't find the time to go by either of these locations, we will happily supply references from our many satisfied residential customers.
We welcome you to navigate to our About Us page to learn more about the individuals that make up METZ Remodeling & Home Improvement. (Be sure to click on the tower pic!!) We hope you like what you see and we can start working together on a planned project sometime in the very near future.